The Hard Truth About Business Planning Software
The Hard Truth About Business Planning Software
There are a number of business plan software packages that sell thousands and thousands of copies. Software can be very helpful in developing financial models and preparing projections. But they are not going to write the narrative sections of the plan for you, so you may be disappointed in the results you get from using a computer program in building your plan. How can the programmers of "Super Duper Hot Business Plan Whizzo" or whatever the software is called, possibly know how your plan should look since they have never met you and do not know anything about your company?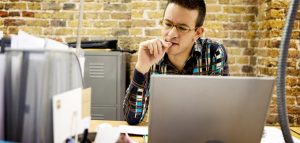 Incidentally, for the average cost of these software packages, you can take a family of four out to dinner, and at least two of them can order dessert.
The Plan Is Your Baby–It Needs To Look Like You.
The business plan should reflect the personality of your management team, and the type of company you want to create. As the reader goes through it, he Should get to know the people involved in the company, their vision, their objectives, and their enthusiasm for the company and the industry. Tell the story of your company in your own voice. A plan for a music production company would look much different than a plan for a medical device manufacturer.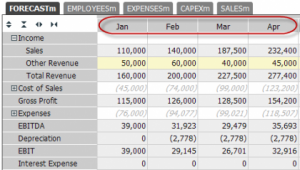 Don't make the assumption that the reader can understand your assumptions.
By the time you are finished with your projections, you will be very familiar with the assumptions you used to construct your financial models. A first time reader of your plan will not. Are you certain that you made it easy to follow your logic?
Not Everyone Has A Flair For Fiction
Business Plans are essentially works of fiction–documents that talk about what you imagine or hope may occur in the future, not what has already occurred. This type of writing is difficult for everyone. You've heard of "writer's block". The problems you are having keeping the words flowing are precisely the ones faced by the great writers, except many of them have to keep going because the publisher has given them a unreachable deadline and they've already spent their advance, but you of course, having read Rome Wasn't Planned, Funded, and Built in One Day have allowed plenty of time to finish the Business Plan–so there's no reason to feel pressured. Right?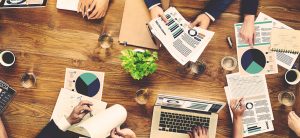 If you feel blocked, don't worry. It's all part of the process. The key is not to quit. Put a few words down on the paper, then a few more. Jot down concepts rather than trying to do complete sentences.
Dee Power is the author of several business books. She and her partner created Business Plan Basics – a system that shows you how to write a business plan. Whether you're starting a new business, looking for investors or applying for a bank loan, you need a business plan. The Capital-Connection website provides the services of business experts to entrepreneurs.